The Voice of the Community is a monthly blog recapping the XM Professionals Network (XMPN) activity and celebrating our members. With over 4,100 members spanning the globe, there is so much knowledge within the community. It's energizing to see members sharing during our monthly virtual meetups and discussing the power of storytelling in our latest XM Learning Lab session. With many organizations beginning to think through back-to-office planning, August's theme focused on designing for post-pandemic work-life while using XM fundamentals to optimize the experience for employees and customers. Some discussion highlights from members include:
The XM Institute published some valuable resources for XM professionals this month. Identifying broken experiences is critical to a successful XM program. Learn more about the five common broken experiences and recommendations on how to fix them.
XMPN Member Highlights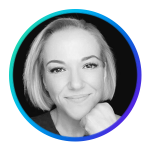 Dr. Tracy A. Pearson is a public speaker, coach, researcher, and consultant based out of Los Angeles, CA. Dr. Pearson is passionate about difference. There is a rich world of knowledge out there that you can only access if you look beyond what you know and that knowledge is derived from not being the same, but by being unique. More so, she is driven by curiosity. She is the person who not only thinks of the question but has the courage to ask it. She thinks across disciplines, centering curiosity, understanding difference, and ultimately innovating by applying what she learns.
That learning is presently centered on the employee experience. Dr. Pearson is driven to change the employee experience to center equity and transform culture that respects and values differences. Industry relies on employees, yet has only recently begun to examine the employee experience with the same verve we examine customer experience. The pandemic, an external factor that forced innovation, has and will continue to shift our thinking about work, its place in our system of priorities, and how to cultivate better relationships with our employees who provide the labor that makes it possible to have a customer experience in any industry, from education to healthcare to technology. There is much to be gained if we engage with and listen to employees and their experience within the organization.
What is her current focus?

Dr. Pearson's

current research centers on implicit bias and investigations. She is conducting research pertaining to investigations in a number of domains, including workplace investigations, as well as a number of professions where workplace investigators are found. She considers herself a mixed-method researcher because multiple data collection methods give her the best data to understand a problem.

What is a recent success she is proud of?

After graduating from Syracuse University College of Law in 2003 and practicing law and conducting investigations for almost two decades, she returned to school and earned her Doctorate of Education in Organizational Change and Leadership from the USC Rossier School of Education. Her dissertation is titled, "After a Neutral and Impartial Investigation…": Implicit Bias in Internal Workplace Investigations." She is proud of this research because it is the first gap analysis study of workplace investigators and implicit bias. She felt a lot of pressure being the first researcher to look at questions like

what is an internal workplace investigator's knowledge of implicit bias?

,

what motivates them to do this work?

,

what organizational factors reinforce or mitigate implicit bias in workplace investigations?

, and

what strategies, if implemented, would reduce the impact of implicit bias on workplace investigations?

Dr. Pearson is incredibly proud of the work she produced – refining the definition of implicit bias, proposing a new conceptual model for training, and contributing insights and recommendations that organizations can use to improve their policies and processes.

What does she enjoy outside of work?

Dr. Pearson

moved to Los Angeles from New England in 2018 and is still learning about her new home. She enjoys exploring small businesses (a challenge given the pandemic) and the extraordinary farmers markets, the latter of which has supported her baking hobby. She loves to sail and is privileged to live in California where she can sail all year. She also started a podcast, The Devil is in the Details, which will be distributing new episodes this fall.

Why did she join the XM Professionals Network?

"Our world is becoming highly specialized and I pride myself on resisting that trend and, instead, being interdisciplinary in my thinking. I also try to seek opportunities that take me outside my current community to deliberately expose myself to different viewpoints and avoid the echo chamber of groupthink that discourages innovation and creative thinking. The XM Professionals Network provided an opportunity for me to meet, listen to, and learn from intelligent, accomplished, and dedicated people across industry and geography and which allows me to challenge my thinking. I initially engaged by seeking out a mentor – and we discovered we had more in common than we thought even though we were from different industries. It was a great experience and I now have a new colleague. The Storytelling Learning Lab provided an even more diverse and inclusive opportunity to engage with professionals who were interested in evidence-based decision making and to gain new tips and strategies that I can incorporate into the work I do and will do in the future. What makes these XMPN opportunities valuable is that they are substantively dense yet easily digestible opportunities to learn and grow. I appreciate the effort and thought that is put into these opportunities and I hope they continue."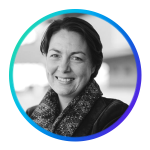 Eleacia Fredette is the Vice President of Customer Experience at Cultural Care Au Pair, the largest and most experienced au pair organization in the world, based in the greater Boston, MA area. Being an XM professional allows Eleacia to combine her passion for customers and employees and work hard to continuously improve their experiences. Having been a small business owner where every customer mattered for repeat business, referrals, and positive brand reputation, she was motivated to continuously serve customers regardless of the size of the business. As a hotel owner, her team lived a hospitality mindset and anticipated the needs of their guests. Eleacia considers the employee experience the foundation of an excellent customer experience. As a team, her employees make meaningful connections, build relationships, solve complex problems together and hit goals! Using trust as the foundation of these connections and relationships we model how we want our teams to treat our customers.
What is her current focus?

Eleacia works for an experiential learning company focused on cultural exchange, language learning, educational travel, and academic programs. Everything they do is about creating experiences and helping people learn and grow. She's currently focused on their exchange programs and intentionally designing experiences that deliver value through the support we offer. In addition, her team is trying to work together to solve organizational challenges by focusing on continuous improvement where transparency, ownership, and accountability are keys to their transformation.

What is a recent success she is proud of?

Eleacia is thrilled to be able to build a team of talented experience management professionals. Her team is a little less than a year old and she is so excited for what they each bring to the table. One recent success she is proud of is creating a workshop that focuses on high trust behaviors and how teammates can position themselves to be the most trusted agency, internally for one another and externally for their customers.

What does she do outside of work?

As a working mom, Eleacia loves the time outside of work to be a part of her family's interests and activities, which currently include tennis, dance, swimming, and a never-ending game of fetch with her lab. She also just received her boating license so she is excited to be able to drive the boat and finally let her husband relax and enjoy the water.

Why did she join the XM Professionals Network?

"I joined this group so that I can continue to learn, grow and contribute to the thought leadership of experience management. I also find that this group has a unique and dynamic approach towards our work and so there is always something new to learn that inspires me. I leave with energy and excitement that I can take back to my team/work almost immediately."
August Events Recap
August's Virtual Meetups focused on designing for post-pandemic work experiences. XMPN member Natasha Renaud, Head of Customer Experience at HSBC Canada, and Laura Wells, XMPN Community Manager, led the discussion on the importance of incorporating the fundamentals of XM when building work experiences.
Natasha shared how her team built a flexible plan to ensure success for all employees in a complex environment where one size does not fit all. She discussed how her organization identified and focused on employee outputs as indicators to inform their hybrid work model. Natasha walked through her organization's four global workstyles, principles and considerations, equity and inclusion considerations, and team norms guidance. Log in to the XMPN Online Forum for the presentation slides, event recap, corresponding Topic of the Month presentation, and to join the discussion. Not a member? Join us today.
Upcoming Events
The next XM Pro-to-Pro cycle begins in September. Pro-to-Pro matches similar XM professionals on a 1:1 basis to connect on all things XM. Over the past year, we've matched hundreds of XM professionals, resulting in connections all over the world. One participant, Adam Korengold, accomplished a career goal of becoming an adjunct professor after his match connected him with a local university! Don't miss your opportunity to connect with the amazing members of our community. Sign up now!
September's theme is all about building your personal brand. With fewer in-person gatherings, XM professionals have to think outside the box for ways to network, show their success, and advocate for themselves. Watch the Head of the XM Institute Bruce Temkin'sbrief presentation kicking off the Topic of the Month discussion introducing a simple model with three key elements for building your personal brand here. Not a member? Join us.
We're looking forward to Carl Sokia, Founder and CEO of Experience Management Solutions, and Bruce Temkin hosting our September Virtual Meetups on Wednesday September 22nd at 7pm ET/9am AEST and Thursday September 23rd at 11am ET/5pm CET.
Learn more and register for the Virtual Meetups, offered at two different times, here. Carl and Bruce will lead the discussion on building your personal brand, both within an organization and as an individual. 
About the XM Professionals Network
Launched in April 2020, the XM Professionals Network is a free community for XM professionals who want to learn, connect, advance their careers, and shape the future of the XM profession. Members of the XM Professionals Network can participate in a variety of interactive offerings, such as the XMPN Online Forum, Expert Q&A sessions, Topic of the Month discussions, Virtual Meetups, and, when safe, local in-person events.
The bottom line: Join the XM Professionals Network and take advantage of the many community offerings!
Ashley Elder is the XM Professionals Network Leader with the Qualtrics XM Institute