The Voice of the Community is a monthly blog recapping the XM Professionals Network (XMPN) activity and celebrating our members. With over 4,000 members spanning the globe, there is so much knowledge within the community. It's energizing to see members sharing and discussing during our monthly virtual meetups and connecting one-to-one with their peers. July's theme focused on the importance of XM practices in B2B. Members shared where to begin embedding XM in B2B programs, important stakeholders to identify, and how they track and operationalize customer KPIs. Some discussion highlights from members include:
The XM Institute published some great resources for XM professionals this month. One of the most common themes we hear from members is the desire to learn more about their peers and the XM profession in general. Get insights from fellow XM professionals in the recently released State of the XM Profession global study. Want to learn more about ROI in CX? The ROI of Customer Experience examines the ROI of customer experience for consumers across 18 countries and 17 industries.
XMPN Member Highlights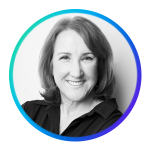 Beth A. Martin is the Usability/UX Lead for the Federal Aviation Administration (FAA), based in Washington, DC. As an XM professional, her general philosophy is to improve experiences. She's been fortunate that each pivot in her career has provided unique opportunities to learn from mentors and visionary leaders and apply those experiences. She's inspired by innovation; recently Beth completed a program integrating leadership development, innovation, and design thinking. Innovative work such as Hillary Cottam's talk about rethinking social services really inspires her.
What is her current focus?

Beth mentors, coaches, teaches, and learns. She likes connecting people, ideas, and resources to improve the capabilities of all three. Professionally, Beth connects her work to bigger ideas with broad impact, which drove her initially to seek public service. Her current passion project centers on creating a knowledge network of the value interactions of Federal policies and plans, with a lens on customer experience and stakeholders.

 
What is a recent success she is proud of?

Beth is proud of the connections she's made, facilitated, and sustained during COVID. She's involved with a cross-government user experience community of practice, which just piloted a mentoring program. The grassroots community just launched its second cohort of mentor pairings, incorporating improvements from mentor and mentee feedback. 

What does she do outside of work?

When not working, Beth enjoys traveling, scuba diving, reading, writing, and spending time outside.

Why did she join the XM Professionals Network?

"I appreciated the chance to connect with a new peer, especially while in quarantine. I like meeting new people and this seemed like a unique opportunity. I can't speak too highly of how much I've enjoyed the social, as well as the developmental, aspect of this experience."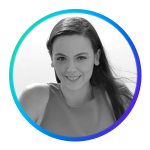 Daniela de la Fuente is an Experience Analyst at CEMEX, a global leader in the building materials industry, and is based in Monterrey, Mexico. \Daniela loves the far-reaching effect her work has on the day-to-day lives of customers – even if they don't know her or live thousands of miles away!
What is her current focus?

Daniela is currently focused on extending her organization's Voice of the Customer program to collect transactional, as well as relational, feedback from digital channels and at other key moments in the customer journey.

What is a recent success she is proud of?

Daniela is proud to have the ability to provide new insights to her organization from their most recent deployment into their digital channel. 

What do you enjoy outside of work?

Daniela loves to walk her corgi, lift weights, cook, rewatch old TV shows, and listen to too many podcasts!

Why did you join the XM Professionals Network/Virtual Meetups?

"I especially joined during the recent virtual meetup because being in the building materials industry, I find it difficult to find best practices or benchmarks for our industry, or something that comes close (manufacturing, chemical solutions, construction, etc.)"
July Events Recap
July's Virtual Meetups focused on B2B in XM. Bruce Temkin, Head of the XM Institute, James Bampos, Qualtrics XM Scientist, and XMPN member Gia Reed, CX Strategist at Workday, led the discussion on the importance of XM practices in B2B, current trends in B2B XM, and the key building blocks to focus your efforts.
Gia shared her experience as an XM professional in a B2B organization. She shared advice on how to think about B2B based on XM maturity, and the four main areas of focus for B2B programs- stakeholder management, stakeholder journey, program relevance, and governance. Log in to the XMPN Online Forum for the event recap, the corresponding Topic of the Month presentation, and to join the discussion. Not a member? Join us today. 
Upcoming Events
August's focus is on developing structure for post-pandemic work experiences. Planning for post-pandemic work life is a task that every XM professional is faced with. To optimize the experience for both employees and customers, organizations must incorporate the fundamentals of XM when building their plans. Watch Principal XM Catalyst Moira Dorsey's brief presentation kicking off the Topic of the Month discussion on the key questions XM professionals should answer when designing the future of work experience here. Not a member? Join us.
We're looking forward to Laura Wells, XMPN Community Manager, and XMPN Champion Natasha Renaud, Head of Customer Experience at HSBC Canada, hosting our August Virtual Meetups on Wednesday, August 18th at 7 pm ET/9 am AEST and Thursday, August 19th at 11 am ET/5 pm CET.
Learn more and register for the Virtual Meetups, offered at two different times, here. Laura and Natasha will lead a Q&A session on how Natasha's team built a flexible plan to ensure success for all employees in a complex environment where one size does not fit all.
About the XM Professionals Network
Launched in April 2020, the XM Professionals Network is a free community for XM professionals who want to learn, connect, advance their careers, and shape the future of the XM profession. Members of the XM Professionals Network can participate in a variety of interactive offerings, such as the XMPN Online Forum, Expert Q&A sessions, Topic of the Month discussions, Virtual Meetups, and, when safe, local in-person events.
The bottom line: Join the XM Professionals Network and take advantage of the many community offerings! 
Ashley Elder is the XM Professionals Network Leader with Qualtrics XM Institute