The Voice of the Community is a monthly blog recapping the XM Professionals Network (XMPN) activity and celebrating our members. With nearly 5,000 members spanning the globe, there is so much knowledge within the community. I enjoy seeing new members and familiar faces during our monthly virtual meetups and am enjoying the discussions during our current XM Learning Lab focused on Designing Human-Centered Experiences. Some discussion highlights from members this month include:
The XM Institute published valuable resources for XM professionals this month. XM professionals often ask what a "good" comparative response rate is for surveys. While there is no one-size-fits-all answer, there are four universal levers that organizations can manipulate to boost their response rates. Learn more about the four levers for improving response rates here.
XMPN Member Highlights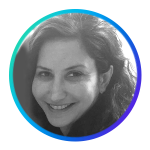 Anju Grover is the Director, Supportability & Voice of the Customer, at Docusign based in Carlsbad, CA. Anju is passionate about customer experience and has a background of over twenty years in services and customer success organizations. She's driven by her mission to understand customer feedback and ensure her organization is driving and aligning their opportunities accordingly.   
What is your current focus?

Anju is

currently focused on driving customer satisfaction and building loyalty by getting direct feedback from customers. She and her team are using the feedback to gain a deeper understanding of customer success and pain points, identify how to acknowledge customer feedback, drive bold action based on feedback, and measure the company's progress through the eyes of the customer.

What is a recent success you are proud of?

Anju is proud of her ability to collaborate on Voice of the Customer programs across organizations within her company.

What do you enjoy outside of work?

Outside of work, Anju enjoys yoga and dancing

.

Why did you join the XM Professionals Network?

"

Being part of the XM Professionals Network helps me understand industry best practices, thoughts on driving customer satisfaction, and overall views on the Voice of the Customer programs.

"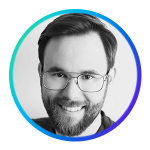 Michal Dobrowolski, XMP is the Senior CX Specialist at Bank Millennium SA, based in Wroclaw, Poland. Michal's self-described "cognitive curiosity" naturally pushed him in the direction of Experience Management. He has always been interested in numbers and analytics, as well as people and human behavior. He believes the discipline of Experience Management is a great combination of those interests.
What is your current focus?

Michal's current focuses are working on the customer complaint process, client perception, and digital experience among new bank customers. In addition, Michal delivers insights from the retail customer relational survey to his organization's board members.

What is a recent success you are proud of?

Michal is proud of his team's "plain language" project recently implemented throughout his whole organization. The team worked with project ambassadors from different business lines to improve the organization's customer communications via letters, emails, push notifications, etc.

What do you enjoy outside of work?

Michal loves to be outside surrounded by nature, especially throughout the pandemic. Some of his favorite outdoor activities include biking, hiking, and camping with his hammock. Poland is a fantastic place to explore and discover "wild" places with an abundance of lakes, rivers, mountains, and forests.

Why did you join the XM Professionals Network?

"I was looking for a place where I could exchange my experience, knowledge, and business cases with other professionals around the globe. The virtual meetups are very valuable for me. Now I'm more of a listener, but I would like to share some of my thoughts soon."
October Events Recap
October's Virtual Meetups focused on driving action from your Voice of the Customer (VoC) program. Ethan O'Connor, Sr. Manager of Voice of Customer at Change Healthcare, and Laura Wells, XMPN Community Manager, led the discussion on framing Voice of the Customer (VoC) data as an asset for your organization.
Ethan spoke about his organization's VoC portfolio and how he leverages insights for improvement opportunities. Attendees discussed in-depth the importance of closed-loop processes based on Ethan's "inner and outer loop" prioritization framing.  Log in to the XMPN Online Forum for the event slides and recap, corresponding Topic of the Month presentation, and to join the discussion. Not a member? Join us today.
We launched our first Higher Education Industry Network event focused on using XM to drive student success. Thank you to all of the members who participated in the robust conversation on collecting and sharing student success data as well as how to improve student data. Log into the XMPN Online Forum for the presentation recording and event highlights. Not a member? Join us today.
Upcoming Events
The community has a robust set of ongoing activities. Join us for some of these upcoming events:
Learn more about planning your 2022 XM priorities with our Topic of the Month presentation. In this changing environment, industry executives have realized the importance of listening and responding to all of the human beings their companies reach. XM professionals have an opportunity to guide organizations to become more agile, rather than build isolated experiences, by creating a narrative around planning for the year ahead. Watch Bruce Temkin, Head of Qualtrics XM Institute, share ways to identify priorities and plan for the upcoming year in

this brief presentation

. Not a member?

Join us

.

Come hang out with other XM professionals at our Virtual Meetups. We're looking forward to Karyn Furstman, Head of CX Strategy & Solutions at Designit, and Bruce Temkin, Head of XM Institute, hosting our November Virtual Meetups on Wednesday, November 17th at 7 pm ET/10 am AEST and Thursday, November 18th at 11 am ET/6 pm CET. Learn more about registering for the meetups

here.

Karyn and Bruce will lead the discussion on identifying XM priorities for 2022 and planning for the upcoming year.

Ask an expert your XM questions. Join Craig James, Qualtrics Global Product Lead, B2B XM Science, for a weeklong Q&A session from November 22-26th, 2021 in the XMPN Online Forum. Learn more about Expert Q&A and Craig's expertise

here

. 
About the XM Professionals Network
Launched in April 2020, the XM Professionals Network is a free community for XM professionals who want to learn, connect, advance their careers, and shape the future of the XM profession. Members of the XM Professionals Network can participate in a variety of interactive offerings, such as the XMPN Online Forum, Expert Q&A sessions, Topic of the Month discussions, Virtual Meetups, 1:1 Peer Matching, XM Learning Lab discussions, and, when safe, local in-person events.
The bottom line: Join the XM Professionals Network to connect with your peers and take advantage of a variety of community offerings!
Ashley Elder is the XM Professionals Network Leader with the Qualtrics XM Institute